 Product Name
$0 Product Name
$0 Product Name
$0 Product Name
$0 Product Name
$0 Product Name
$0 Product Name
$0 Product Name
$0 Product Name
$0 Product Name
$0 Product Name
$0 Product Name
$0 Product Name
$0 Product Name
$0 Product Name
$0 Product Name
$0
"GellyBall" The New PaintBall For Kids & Adults
Throw an awesome party with GellyBall!

-Gellyball is a low impact, low sting, cross between airsoft and paintball

-This is perfect for ages 6+.

-The Gellyballs disintergrate on impact leaving no stains and no mess to clean!



Book GellyBall Now
Welcome to S&K Bounce!
Thank you for visiting SKbounce.com; your best choice for inflatable fun in the Willamette Valley & Central Oregon. At S&K Inflatable Rentals we offer a great selection of bounce houses, fun interactive games, obstacle courses and more! Get affordable rates and reliable service for delivery to Willamette Valley & Central Oregon! Depend on us for your event large or small. Make your reservations here with a few clicks of the mouse! Here you'll find high quality inflatables, cleaned and sanitized before every rental. Safety is always our first priority!
**A fee of $30 will be applied for Delivery orders. Deliveries over 10 miles will incur a $4.50 per mile additional fee.
***Inflatable Picture are sometimes different that what is shown.***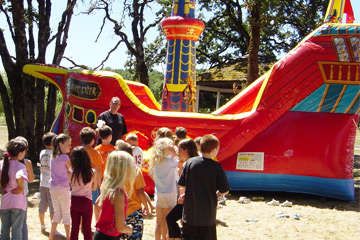 Rentals in Bend & Central Oregon
S&K Bounce also serves the Bend Oregon area and the central valley region. Follow the link below to get great deals on bounce houses water slides and interactive games available in the Bend Oregon Area.
Go There Now