Titanium 19' Water Slide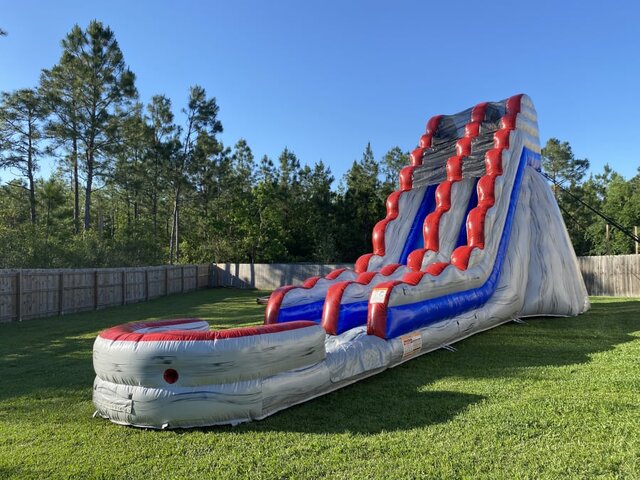 Setup Area: 42 ft L x 20 ft W x 21 ft H
Actual Size: 36 ft L x 15 ft W x 19 ft H
Description
Titanium 19' Water Slide
Coming in Hot Dude!!
Titanium is the biggest baddest waterslide rental in town. Bigger than "Big Kahuna" and an absolute blast! 19 ft tall water slide with steep slide and long landing to slip your way into the pool at the end! Big kids (and adult kids
) will have a BLAST. Heck, little kids too!
Titanium Waterslide great for all ages.This wasterslide is a 19ft waterslide that everyone loves its a crowd favorite. Waterslide has safety nets at the top to make sure that everyone is safe in the top and can safely come down the Waterslide. This is a amazing waterslide great for family friends events or anything that has to do with fun.
Posted Price $445 delivery, set up, pick up & with customer staffing event for a period up to 6 hours in length. You can make your option selection after adding this item to your shopping cart. Optional Pricing below:
OPTION 1: Posted Price of $445 & If you Require Staffing by S&K $30 Per Hour
OPTION 2: We Deliver, Set-Up & Pick-Up - Customer Staffs Event - Good For Up To 6 Hours: $445. Each Additional Hour $55.00.
Deliveries outside 10 miles from Corvallis add $4.50 per mile for out of town deliveries. Example 20 miles away - Fee 10 miles x $4.50 = $45 delivery fee
.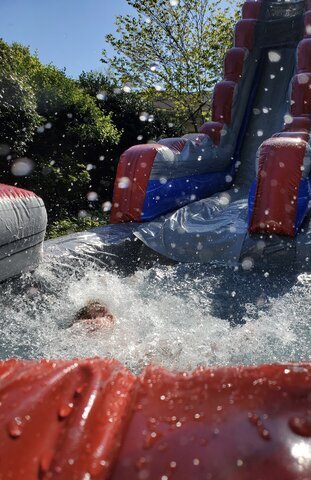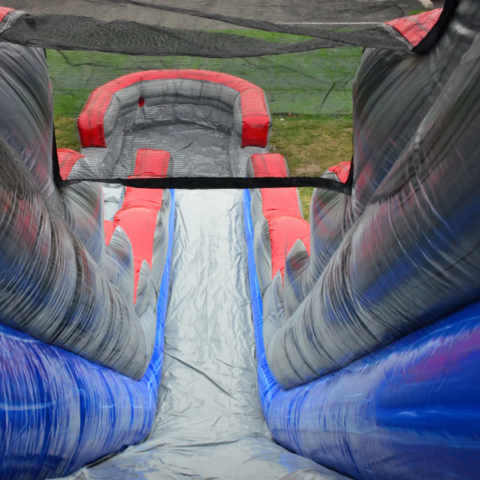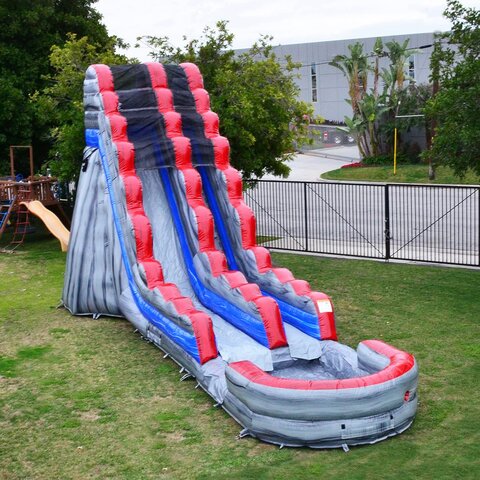 Set Up Details: The number of kids bouncing in this inflatable is limited to 6 children. Maximum weight is 150 lbs. per person. Children must be at least 2 years of age to play on inflatables.This slide can be set up on grass, a driveway, school black top, or inside a gym. A set up area of feet high by feet wide by feet long is required. One regular 20 amp circuit is required with nothing else running on it. Normally, your backyard outlet will work fine! This inflatable must be plugged into the power source at all times during operation. For instances where power is not available, we have generators available for rental.
Park & Street Set Up: Set up in a park requires permission from the park. A copy of the permit that shows approval of the bounce house needs to be provided at the time of reservation. Set up on a street requires a permit from the city and for the street to be completely shut down with city provided barricades. No cars can move within the set-up area the length of time the inflatable is set up.